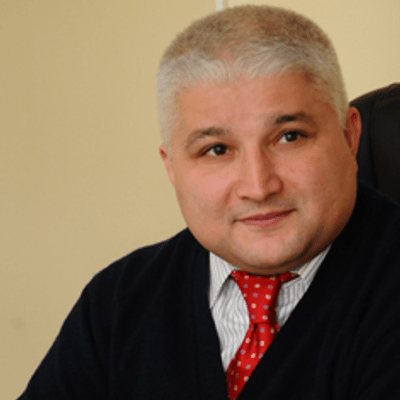 Mr. Gia Kavtaradze is a lawyer specializing in international commercial law.
Mr. Gia Kavtaradze held a number of progressively responsible positions with the Georgian government, including the highest executive position of an Executive Secretary of the Council of Justice of Georgia, being responsible for administration of judicial reform in Georgia, and a Chairman of Central Election Commission.
In December 2005 Mr. Gia Kavtaradze has been appointed a Minister of Justice of Georgia. 
Mr. Gia Kavtaradze has a rich experience in civil service reform. He contributed to reforming judiciary, procuracy, bar, electoral, as well as, civil service systems in Georgia. As an independent consultant, he also shared his experience with the Tajik colleagues.
Mr. Gia Kavtaradze has an extensive management expertise in non-governmental and multi-donor funded organizations as well. He has contemporary project management experience in the wide variety of project operation activities, including office and financial management, expenditure control, program development, budgeting, project monitoring, and staff oversight.
Languages and Technical Skills
Fluent in Georgian (native), Russian and English. Successfully passed UN Language Proficiency Examinations in English and Russian, January, 1997.
Highly proficient with common computer software such as MS Windows, among others.
Familiar with a number of financial software such as Field Return system (FRT), SCALA and General Field Support System (GFSS).